Would "Rosacea" by any other name be any less of a drag?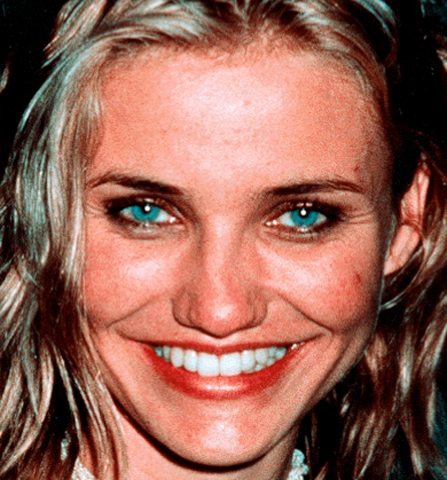 Cameron Diaz shows inflamed cysts, in locations consistent with rosacea. Unlike other forms of adult acne, rosacea is primarily inflammatory, not helped by Retin-A or Accutane. Flushing, or a diffuse reddening of the face, is also common. Also different from other pimply conditions, rosacea flares with sun exposure. So Diaz, who has discussed her condition in interviews, might find sun protection a simple way to reduce the redness.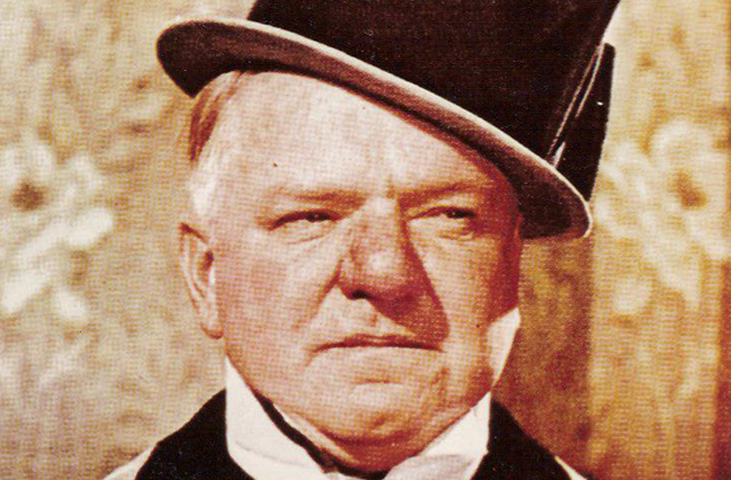 Ah, my little chickadees. Here is classic cinema comic W. C. Fields. This actor's memorable large bulbous nose is an example of rhinophyma. Rhinophyma can occur in men after years of untreated adult acne, known as acne rosacea. While there is still no cure for rosacea, men and women with this condition may be treated with anti-inflammatory antibiotics, both topically and by mouth.  Sun and alcohol use can cause rosacea to flare.  W. C. didn't hold back on either.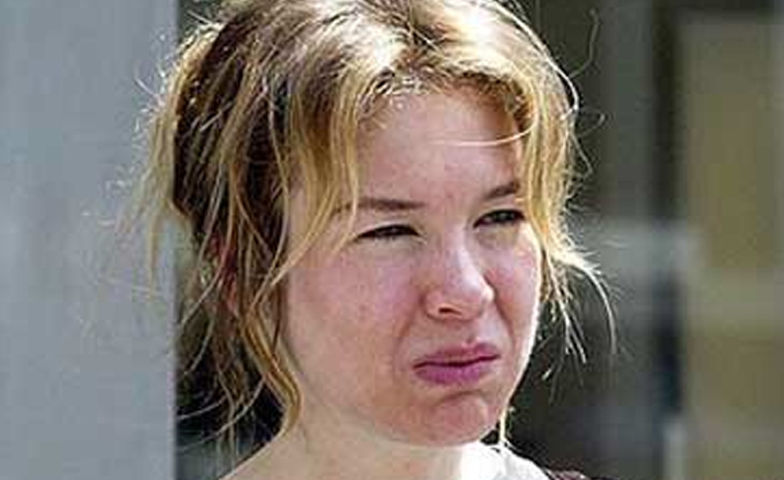 Before she underwent transforming plastic surgery,  actress Renee Zellweger was known for having skin issues. She usually wore a thick coating of foundation makeup. Though her acting talent is always on full display, what did her makeup hide? Unadorned, her skin reveals flushed cheeks and pimples, another apparent case of acne rosacea.  Fortunately for Zellweger, the bulbous nose of rhinophyma is rare in women.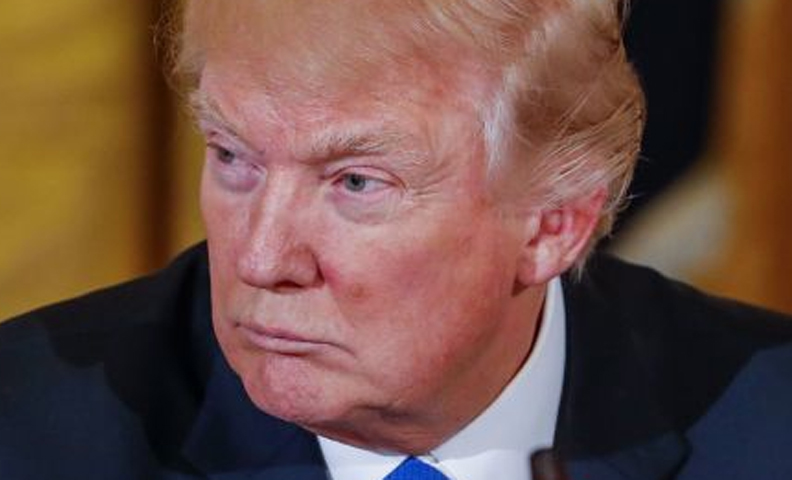 Reality show icon and politician Donald Trump is shown with red swollen cheeks and small inflamed bumps. His physician has gone on the record that Trump has rosacea and takes an anti-inflammatory antibiotic pill called doxycycline. Though Trump may be skeptical about science, research has led to a HUGE number of FDA approved topical treatments. Dermatologists have the following creams at their disposal (and their respective active ingredients): Metrogel, Metrocream, & Noritate (metronidazole), Cleocin & Clindamax (clindamycin), Azelex & Finacea (azelaic acid), Nicomide (nicotinic acid), Avar, Clenia, Klaron, Ovace, Plexion, Rosula, Rozac, & Rosenil (all forms of sulfa).  Rosacea probably has several triggers, so no treatment works for all patients.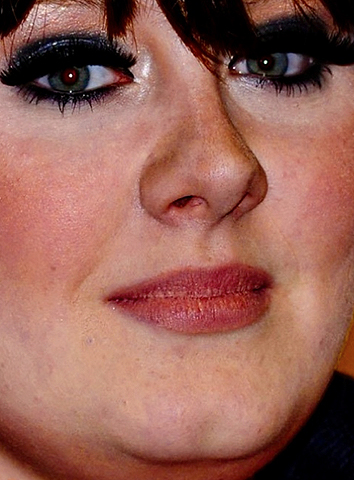 Yes, you are looking at singing star Adele, free of makeup.  The cheek redness and pimples are rosacea.  One option for rosacea is a topical cream called Soolantra. This non-irritating cream clears microscopic parasites from the skin and calms inflammation. No, this is not some plot from the re-booted X-Files series. Instead: Science. While not a panacea for every acne sufferer, it is a welcome addition in the battle against breakouts. Adele, like so many prone to this epidermal epidemic, can use it and other options until we can all join the chorus for a cure.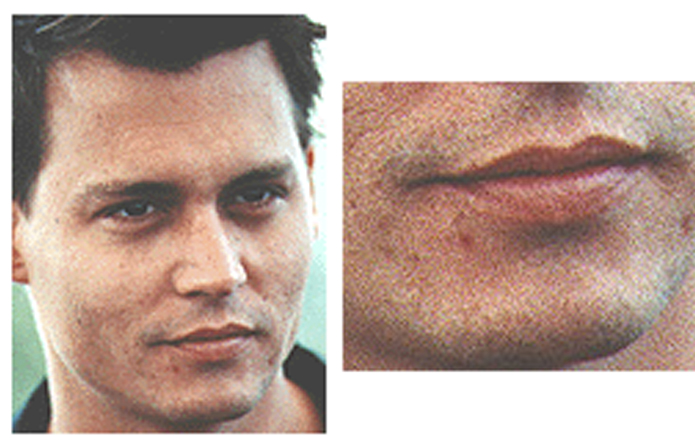 Perioral Dermatitis. Translated? Rash around the mouth.
When swashbuckling in the Caribbean, there is a certain facial rash that may be hard to avoid. Hollywood heart throb Johnny Depp shows this common, waxing and waning condition:  Annoying pimple-like spots that form around the mouth.  While some doctors feel this is a form of rosacea, perioral dermatitis tends to occur only around the mouth and is not worsened by sun exposure. Though the cause is not entirely clear, stress seems to play a role.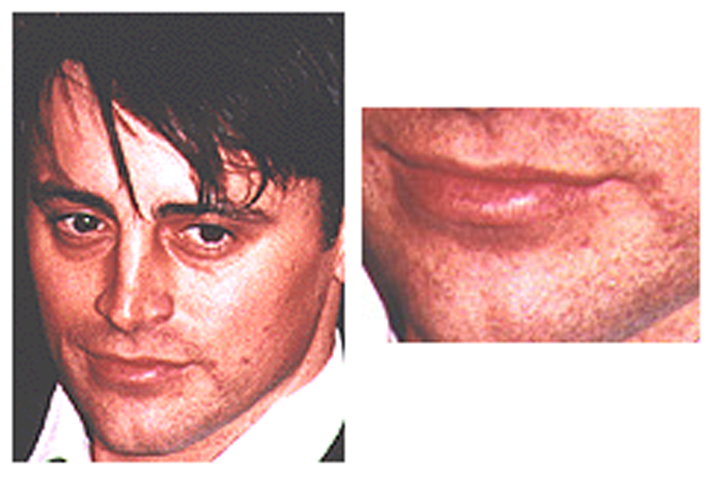 "Friend"-in-need Matt LeBlanc also shows perioral dermatitis.  Could stress be a trigger? Like LeBlanc's stress of getting paid lavish sums to act on television. Or that, at any moment, some well-meaning but annoying website will post images of one's rashy face online. LeBlanc, there is hope. A short course of an anti-inflammatory antibiotic usually clears this up nicely. Until the next fat paycheck or movie contract, when the rash could recur. Sigh. Acting's a tough job, but someone's got to do it.